5 Home Remodeling Myths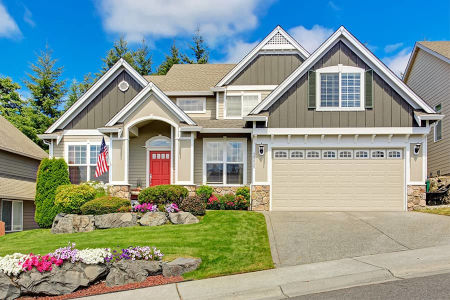 There are many common misconceptions about home remodeling that can lead to costly mistakes and serious problems if not taken into account. Because your home is probably your biggest asset, it is important to take your time to understand and plan for your home remodeling project so that you can experience the greatest increase in property value and curb appeal available to you.
Before you dive into any home construction project, it is important to know the facts and, if necessary, to reach out to an experienced general contractor for help. Below are five commonly talked about home remodeling myths that a general contracting company like Bodagger Builders can discuss with you.
Myth: A DIY Remodel Will Save You Money
Depending on the size and scale of your home renovation project and the extent of your ability, many people have the knowledge (or at least know someone who does) to take on small weekend projects that may not require a lot of help. However, many home projects are easier said than done. Oftentimes people find themselves in over their heads and end up paying for expensive repairs and repurchase of materials due to lack of understanding the scope of the project or conducting the remodel without proper equipment. Also, home construction projects can also be potentially dangerous if caution is not taken during demolition work or if the project requires the use of hazardous materials.
Hiring a reliable and professional general contractor can actually save time and money. Contractors are experienced and can prepare a written cost estimate, predict potential problems, and give a deadline for the project. Not to mention offer assurance due to years of experience when it comes to the quality of work.
Myth: Every Remodel Is an Optimal Choice
It is important to remember that all remodels are not equal. What may look beautiful in the bedroom may not translate well throughout your entire home. When changing the floorplan of your home or dramatically change the aesthetics, keep in mind that one day you might want to sell your home. What works for some areas of your home will not work for others. Of course, that doesn't mean you can't remodel in the style that you like, but for practical purposes, designs to the property should be thoroughly thought out prior to starting a remodel project.
A reputable home contractor will be able to help you with planning your remodel. They can offer valuable insight; they will help turn your current residence into the home of your dreams.
Myth: A Home Remodel Will Increase Its Property Value
Adding an extra bedroom or bathroom can easily increase the value of your home, but may not necessarily increase the resale value. For example, converting two smaller bedrooms into a single main bedroom might work well for your living situation, but it may be a major deterrent to potential buyers with families. You should keep in mind that a renovation project that isn't done well can really hurt your ability to sell. Another common misconception is that alternative additions to a home, like a pool, for example, will convert into a guaranteed sale. However, some buyers may not want a pool because they are hard to maintain and care for.
Whatever home additions you may be considering, seasoned general contractors have the expertise required when it comes to full home remodels and are great resources for advice.
Myth: Creative and Expensive Material Trends Will Attract Buyers
Many people choose to remodel their homes in preparation for placing their property on the market, and with careful planning and consideration, this can be a great choice. Updated and improving your home can add value, but too often, homeowners believe that they will get every dollar they put into the remodel back when they do sell. Expensive materials may bring a higher quality look and feel to the house, but a sale can be difficult to predict and depends on the environment and the kind of potential buyers your home attracts.
Economical home buyers may want to purchase a home that is more modest, and you may have better luck if you decide to renovate the exterior of your home to increase curb appeal. If you are remodeling your home with the intent to sell, partnering with a home contractor will help you to get the most out of your remodeling budget with resourceful design options and efficiency enhancements.
Myth: Building Permits Are Not Required
While a building permit and other important documentation might seem like a bother prior to remodeling, it is important not to skip the permitting process. Permits are a requirement and exist for your protection. If you start a home construction project without proper permits, you will face serious fines and even may be forced to cancel your project before completion. No matter how seemingly small your home remodeling project may be, always reach out to your local government to ensure if your job requires a permit.
If the permitting process seems too complicated, Boddager Builders can be one of your greatest assets during this phase of your project. Our knowledgeable team will help determine what permits are necessary from your local city government and make sure each box is checked before moving forward with your home renovation.
Boddager Builders - Your Local Trusted Home Contractor
Bodagger Builders are proud to help the residents of Thousand Oaks with the home improvements and commercial renovations they have always dreamed of. With 25 years of experience, we have assisted individuals with making smart and cost-effective remodel decisions when it comes to renovating their homes or businesses.
Contact our contracting experts today and achieve the perfect home remodel for your budget and lifestyle!
OUR LATEST ARTICLES
Top 3 Trends For Full Home Remodeling This Year

Although your home is rarely something you talk about as an asset, it is. Your home sweet home is also an investment, and choices you make should maximize the value, as well as your enjoyment. When […]

Top 3 Tips for Office Remodeling

When you hire a general contractor with office remodeling in mind, you need an idea of what you want to have done. Sure, an industry specialist can offer useful advice, but it's your building and you […]