Move Or Remodel?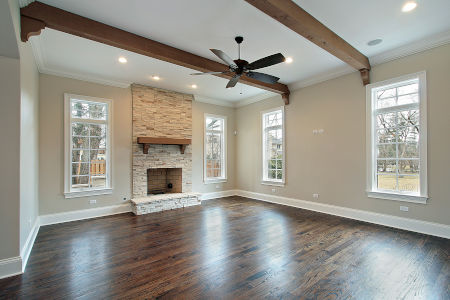 In case you feel like you've grown out of your present home, you may be thinking about a move.
Be that as it may, imagine a scenario in which moving worries you. Consider the possibility that you like your yard and your neighborhood, however just not your home. All things considered; you might need to think about a different choice. Moving isn't always the best way to get a bigger home or change your living space. You could also make a choice to rebuild what you have - a move that has gotten progressively popular as living costs proceed to rise, and accessible inventory remains shockingly low.
Pros and Cons of Moving vs. Remodeling:
Rebuilding may not be as thrilling as purchasing another home; however, it could be a more practical decision. This being that moving is expensive - as is selling your current home. But on the other hand, this is on the grounds that home costs have been rising significantly. Rising costs are a huge concern for anybody thinking about moving. Home sellers may get a higher payment for their home, yet they'll likely pay more when they go to take out a home loan for another property. Besides, there are different expenses to be aware of. Higher sales prices can mean more significant expenses for different needs, for example, insurance and property taxes. Those costs can and will accumulate after some time.
Would it be advisable for you to move, or would it be a good idea for you to remodel? Some home purchasing specialists state you ought to consider the advantages and disadvantages of the two alternatives before you make a decision either way. Here are some of the points of interest and obstacles to consider:
Points of interest in Moving:
Different Location - One of the greatest factors is you get the opportunity to choose another area to call home. This can mean searching for an extensively bigger or smaller house based on your likes. You could even move to a location with finer schools or a more active community, which is something you don't get when you remodel your current home. However, you could end up not finding precisely what you need in a new home. One significant reason home costs have been rising is the absence of selection - and that means you might not have a huge amount of housing alternatives in your ideal location. You may find yourself settling on a couple of things that were on your wish list, which in the long run, may have you wanting to sell again. With a remodel, you get exactly what you want in a home where you are already comfortable.
Other Benefits of Moving:
You won't have to deal with living in a construction zone - Remodeling can feel like your home is being invaded during the renovation process. Many homeowners don't want to deal with the pressure of torn walls and their property turning into a work site. The "headache" that homeowners feel from a remodel can be lessened, however, when a knowledgeable general contracting company is hired for the project. A general contractor that knows what they are doing will be able to keep their client's minds at ease during a remodel, whether it be one section of the home or a full house remodel.
You won't need to manage contractual workers - While renovating your home could appear to be perfect, managing contractual workers can be tough. No one wants to deal with miscommunication or additional costs due to error. An experienced contractor will make sure that constant communication is happening at all times before and during the remodeling project so that mistakes won't occur, and a trusting relationship between client and company can be built.
You can buy a house that is 100% turnkey. Moving gives you the alternative to purchase a house that has been renovated and updated to your desires. In the event that you purchase a house that is in incredible condition, you can pack your stuff and move in without waiting, but don't forget to consider that moving can also be costly. You can keep away from the expenses of moving and selling your home with a remodel. While redesigning isn't modest, you'll eliminate real estate agent commissions, moving expenses, and the cash you'd almost certainly spend on upgrading your new home (carpets, paints, etc.) if required.
Should You Stay Or Remodel? Here's How to Decide:
While there are no rigid standards to decide if you should sell your home or wait, you ought to ask yourself what your housing objectives will be in the following five to ten years. On the off chance that you like your home and it works for your lifestyle, at that point, it can make sense to remodel and work with what you have. However, if you intend to move in a couple of years, you might need to consider staying where you are and not doing a full home remodel unless you've factored the cost of the remodel into your selling price. Spending an enormous amount of money on a remodel, then selling your home without getting a return on your investment, can hurt your finances in the long run. If you intend to sell in the future, speak with your contractor so that the remodel can make sense not only aesthetically but financially as well.
Before deciding on moving or remodeling, think about the cost factor, lifestyle, and overall future goals. Both moving and remodeling can be financially challenging and stressful to your well-being if all situations aren't considered.
If you are looking for a general contractor to go over remodel designs and ideas with you to help you decide if you should move or sell your home, then give our contracting specialists at call today.
OUR LATEST ARTICLES
Top 3 Trends For Full Home Remodeling This Year

Although your home is rarely something you talk about as an asset, it is. Your home sweet home is also an investment, and choices you make should maximize the value, as well as your enjoyment. When […]

Top 3 Tips for Office Remodeling

When you hire a general contractor with office remodeling in mind, you need an idea of what you want to have done. Sure, an industry specialist can offer useful advice, but it's your building and you […]
CONTACT US
If you're searching for a local general contractor for your home remodeling needs, then please call 805-647-0349, or complete our online request form.