Differences Between Residential and Commercial Construction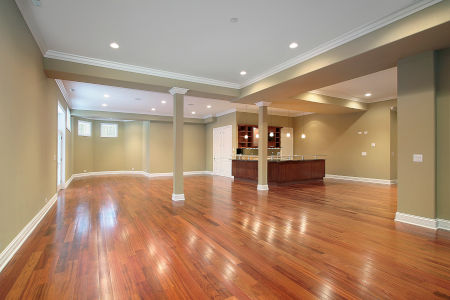 Commercial construction and residential construction vary in almost everything from building materials used for the equipment needed, and even obtaining appropriate funding. Differences start with how the residential or commercial property will be used. It's common knowledge that residential homes are designed for people to live in while commercial properties are utilized to work in.
A licensed general contractor can reconstruct various residential home types, such as:
Single Family Homes
Duplex, Triplex, and fourplexes
Townhouses
Condominiums
Popular types of commercial properties include the following:
Land Investment
Large Scale Multifamily Housing
Office Buildings
Space Retail
Storage Units
Building Industry
Commercial and residential properties have significant main differences that include building materials, codes, cost, construction equipment, and construction time.
Read on to learn the technicalities of commercial and residential construction and how they can affect your current construction projects.
Commercial vs. Residential Building Materials
Each construction project, whether it be commercial or residential, requires certain materials to meet the demands of building design. In general, the material used for the construction of housing is much different than those used in commercial buildings. The average home uses wood frame construction because wood is considered the most cost-effective and structurally suitable for smaller buildings. While some homes are architecturally designed for steel framing construction, the average homeowner is generally not able to invest in a steel-frame house.
For commercial construction projects, larger design requirements are more complex and demand materials that are different than those used for residential property. For example, steel frame construction is most commonly used for commercial projects because it is a material that is resilient and works better when building taller and larger buildings that will require longevity. A general contractor will work with you when determining the quality, cost, and rating of steel and construction techniques that will be used prior to signing a contract.
Code & Licensing
Commercial buildings have stricter regulations than residential housing. Both, however, need to follow certain codes and obtain a permit from the municipality in which the structure is being built. Commercial properties have different rules and regulations for building materials, plumbing, electrical systems, and even construction engineering. Commercial code and licensing are complex and require experienced contracting professionals to ensure compliance. While residential buildings must also follow building codes, their requirements are considered to be simpler and easier to comply with than commercial construction.
Differences in Cost
These difference in cost when it comes to residential and commercial construction and remodels isn't only derived from the materials and compliance standards described above, but also of the costs associated with overhead budgets, labor, and equipment. The number of quality workers and the use of special equipment can drastically affect the final project cost, which is why it is beneficial to hire a contracting company with extensive experience instead of securing work through a bidding process. On the other hand, residential property can rack up a significant bill for overhead, labor, and equipment as well, with the biggest difference being the construction or full home remodel is on a smaller scale.
Project Deadlines
Time is money when it comes to constructing a building, so builders and owners want to complete the project as soon as possible. However, because of high construction costs and more systematic workflow, commercial projects tend to move at a pace much faster than the average residential renovation. For companies, it means expedited construction lowers labor costs and a smaller financial investment in the project overall. It motivates commercial builders to work as quickly as possible. Homeowners tend to make more informed decisions throughout their residential construction, which adds time to the project. The contractor team for residential projects also have fewer workers and often handle multiple projects at one time, which may make the rebuild take longer than anticipated.
Selecting the Best Company for Your Project
To summarize, commercial construction tends to be faster than housing, but more expensive and holds with strict building codes. On the other hand, residential construction tends to take longer to complete than commercial, but less complicated.
The general contracting company you select to work on your small- or large-scale project should come with years of industry experience and professionalism. If you are in the market for reliable general contracting experts to manage and complete your rebuild, then give the team at Boddager Builders a call. We offer top of the line design and construction services that won't skimp on perfection and will yield nothing but extraordinary results.
OUR LATEST ARTICLES
Top 3 Tips for Office Remodeling

When you hire a general contractor with office remodeling in mind, you need an idea of what you want to have done. Sure, an industry specialist can offer useful advice, but it's your building and you […]

Differences Between Residential and Commercial Construction

Commercial construction and residential construction vary in almost everything from building materials used for the equipment needed, and even obtaining appropriate funding. Differences start with ho […]
CONTACT US
Ready to have your home reconstructed by the best contracting service in Thousand Oaks? Then please call 805-647-0349, or complete our online request form.